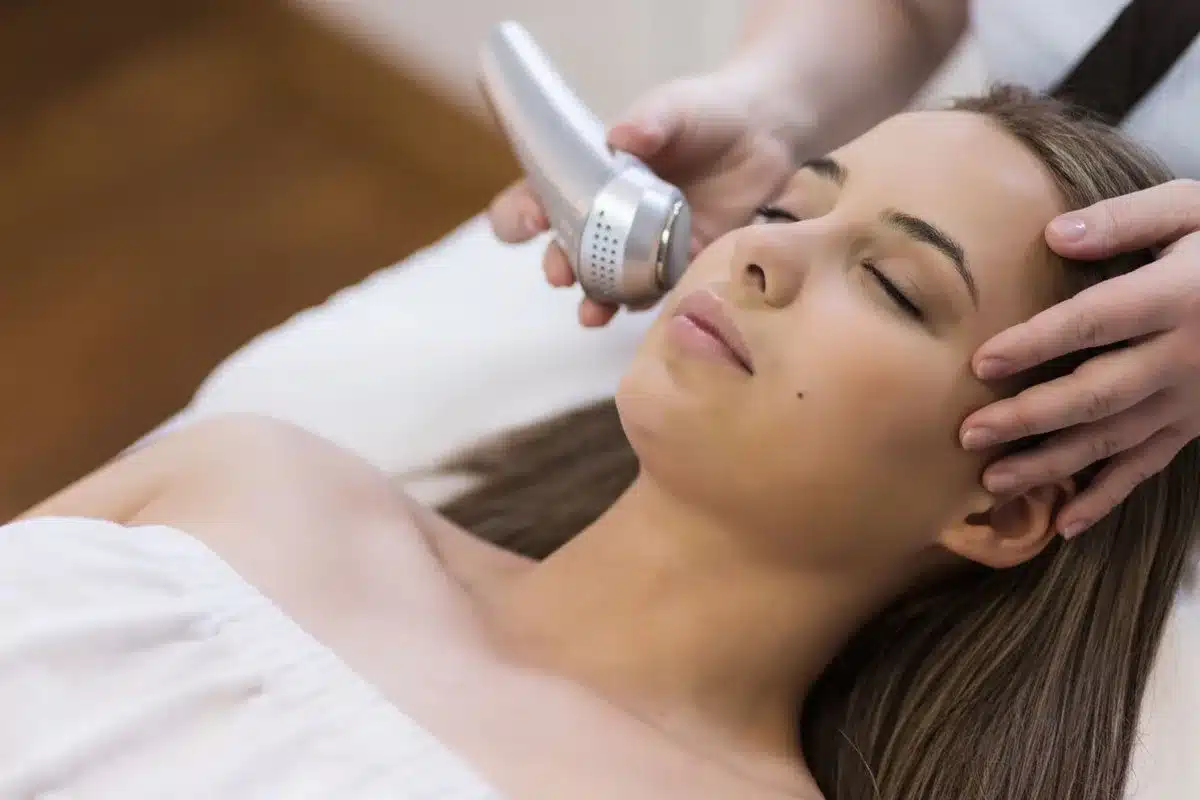 Does Laser Hair Removal Hurt?
[keytakeaways text="Laser hair removal with LivSmooth is completely pain-free. This is because we use the most innovative laser hair removal technology. While you should not experience pain during treatment, you may have some irritation afterward."]
While there are plenty of hair-removal methods available, laser hair removal is quickly becoming the "gold standard" for the most effective and permanent solution. If you're considering laser hair removal for the first time, you're likely wondering, "Does laser hair removal hurt?" Good news- with LivSmooth's state of the art technology, laser hair removal is completely pain-free! Many of our patients even describe the experience to be relaxing and spa-like. With the innovative laser application we use at LivSmooth, you can enjoy completely painless laser hair removal.
[bluebanner title="Smooth skin, guaranteed for life." text="Our services are designed to provide lasting results. Learn the LivSmooth difference and take advantage of our lifetime guarantee on your hair removal" link="https://livsmooth.com/about-laser-hair-removal/"]
The LivSmooth Difference: Motus laser Technology
If you're looking for a truly pain-free laser hair removal experience, our office has you covered. We use the most innovative Motus laser laser technologies by DEKA; this high-speed laser is the first and most powerful of its kind. It can deliver energy pulses in slow, repetitive motions to precisely target hair follicles, reducing contact with the skin around the hair. This means zero pain, zero downtime, and zero regrets!
Meanwhile, this laser's tip is designed to cool skin on contact, leading many of our patients to describe their hair removal experience not only as pain-free but pleasant as well! For you, this means you can get the quality and effective laser hair removal you desire without worrying about soreness.
While our laser treatment sessions are typically painless, we do like to warn our clients that in some cases, a little bit of redness and skin irritation can occur in the hours following treatment in our office. Any discomfort here is typically minimal and will subside within a day or so. To protect healing skin and cut down on irritation, we recommend applying sunscreen to treated areas daily as well. In conclusion, the laser hair removal process does not hurt!
[graybanner title="Did You Know?" text="We tailor our hair removal treatments to your needs and can work with every type of skin and hair to give you the results you've always wanted" link="https://livsmooth.com/about-laser-hair-removal/our-lasers/"]
Schedule Your Free Laser Hair Removal Consultation Today
If you're looking for painless laser hair removal, LivSmooth is here for you. Our state-of-the-art laser technologies allow us to permanently remove unwanted hair without traditional laser treatments' discomfort. Meanwhile, licensed nurse practitioners always perform our office's laser hair removal for your protection and peace of mind.
Wondering if you're the right candidate for laser hair removal? We encourage you to schedule a free consultation with us today! Reach out to our team to book your session or find out more about our laser hair removal services.
We look forward to meeting you!