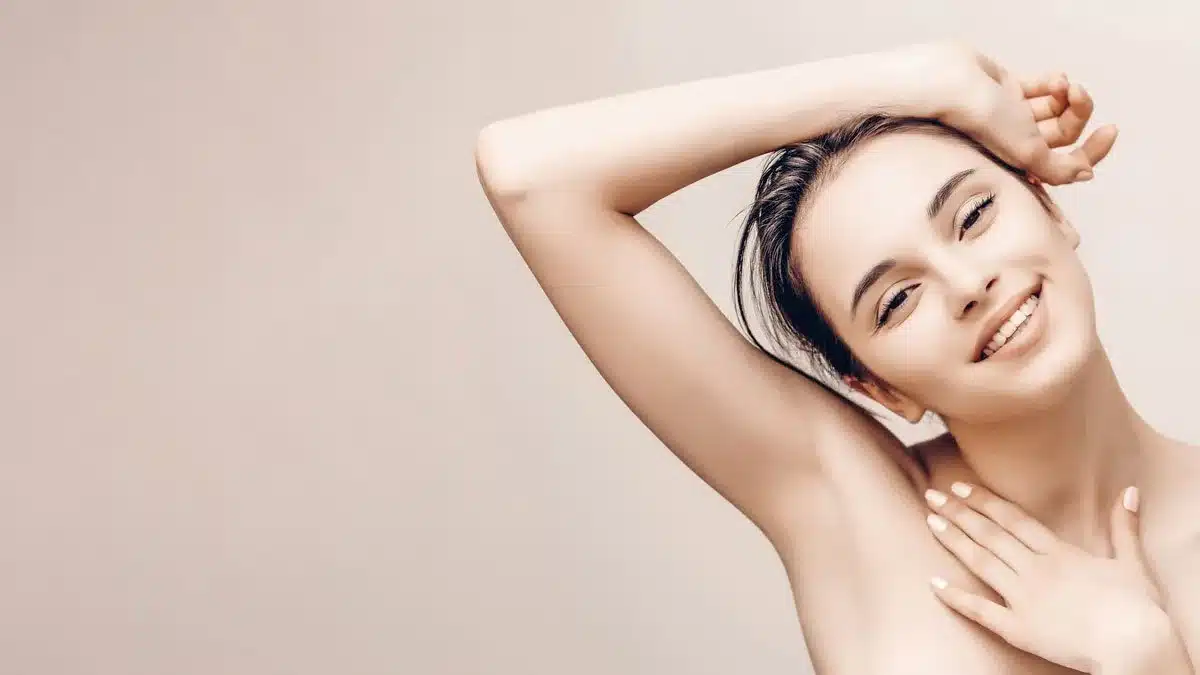 Why Laser Hair Removal Is Better Than Waxing
[keytakeaways text="There are several reasons that laser hair removal is considered better than waxing including pain-free treatments and permanence. It's also safe for all skin types whereas waxing can be harsh on sensitive skin."]
When it comes to getting rid of stubborn hair, there is no shortage of hair-removal options. From shaving and waxing to innovative laser hair removal treatments, the secret to smooth and sexy skin is finding the solution that best suits your needs.
Waxing has been around for many decades and has served as a go-to option for individuals wanting to remove hair on their face and body. In recent years, however, laser hair removal treatment has become the most sought-after hair removal method — and for good reason!
Laser Hair Removal Is Pain-Free
While there are plenty of ways to make a wax treatment more comfortable, the reality is that laser hair removal is your best bet if you're looking for a truly pain-free option.
Because we use the latest Motus laser by DEKA technology, LivSmooth's laser hair removal treatments involve zero pain. Many clients even describe the laser treatment's cooling feeling as relaxing, like a pampering day at the spa. While some clients with sensitive skin may experience a small amount of redness and irritation after treatment, this typically subsides within a few hours.
[bluebanner title="Smooth skin, guaranteed for life." text="Our services are designed to provide lasting results. Learn the LivSmooth difference and take advantage of our lifetime guarantee on your hair removal" link="https://livsmooth.com/about-laser-hair-removal/"]
Laser Hair Removal Can Be Permanent
Waxing has been a popular alternative to shaving for many years because, unlike shaving, waxing removes the entire hair shaft and follicle. This means that hair grows back slower than it would with shaving alone.
However, if you're looking for a hair removal option that will actually prevent future hair regrowth, laser hair removal should be your go-to choice. When you receive laser hair treatment, light pulses are emitted that target and destroy the hair strand, root, and follicle.
While it can take several treatments to achieve your desired results, laser hair removal can be permanent. Just imagine not ever having to shave your treatment area again!
Laser Hair Removal Is Better For Skin
With the right type of wax chosen for your skin type, waxing is generally considered safe and effective for all skin types. However, if you're prone to ingrown hairs or have otherwise very sensitive skin, a professional wax can result in irritation, redness, swelling, and other side effects.
In this case, laser hair removal treatment can be a more suitable option for many skin types. The main thing to keep in mind when it comes to laser hair removal tips is to avoid direct sun exposure to your laser hair removal areas. This means wearing a broad-spectrum SPF sunscreen daily, especially in between scheduled sessions.
[graybanner title="Did You Know?" text="We tailor our hair removal treatments to your needs and can work with every type of skin and hair to give you the results you've always wanted" link="https://livsmooth.com/about-laser-hair-removal/our-lasers/"]
Discover the LivSmooth Difference
While waxing is a viable hair removal option for many, the reality is that laser hair removal involves less pain and discomfort, offers longer-lasting results, and is better for your skin overall. And when you opt for laser hair removal treatment at LivSmooth, you can always rest assured that a certified nurse practitioner will perform your treatment.
Meanwhile, LivSmooth is happy to include all of your laser hair removal treatments with your payment. This means that you'll never have to pay for touch-ups or additional treatments to achieve your desired results again!
Contact us today to schedule your complimentary consultation and find out more about our services!