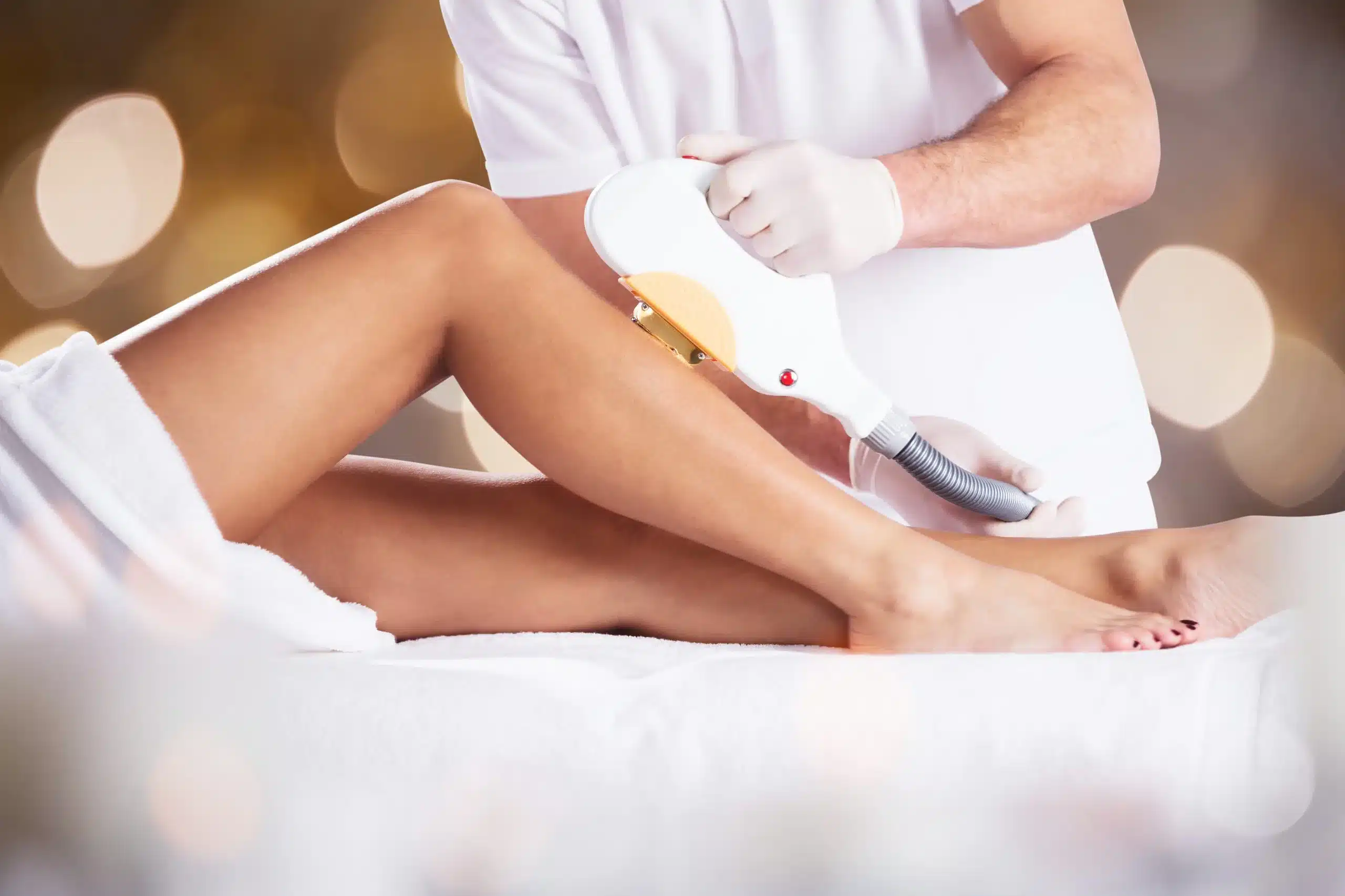 What to Expect Before and After Laser Hair Removal
[keytakeaways text="Before laser hair removal you should take care not to get sunburned, avoid topicals, and shave within 24 hours or less. After treatment, you may experience slight redness or irritation. For best results, you'll need to undergo several treatments, wearing broad-spectrum sunscreen in between."]
Who has the time or patience to wax these days? If you're looking for a permanent hair removal solution, LivSmooth is the way to go. This painless, effective hair removal method breaks down hair follicles using pulses of light from a specialized laser to inhibit and prevent hair regrowth anywhere on the body. And because it's safe to use on all hair and skin types, almost anyone is an excellent candidate for this procedure. If you're considering laser hair removal in Tallahassee, LivSmooth has you covered. But what should you expect from laser hair removal? Here is everything you can expect before, during, and after your appointment:
Before and During Your Laser Hair Removal Appointment
There are a few things you'll need to know before you come in for your first LivSmooth laser hair removal treatment. First, be diligent about wearing sunscreen in the days leading up to your appointment. While we can treat over an established tan, we cannot treat sunburned skin. Within 24 hours or less before your appointment, we also ask that you shave the treatment area. This will remove external hair follicles, ensuring our lasers can most effectively reach the follicles growing below the skin's surface.
[bluebanner title="Smooth skin, guaranteed for life." text="Our services are designed to provide lasting results. Learn the LivSmooth difference and take advantage of our lifetime guarantee on your hair removal" link="https://livsmooth.com/about-laser-hair-removal/"]
Please do not pluck, wax, bleach, or use depilatory creams on the treatment area before your appointment. These can damage or remove the hair follicle and bulb, which will prevent our lasers from doing their job!
Most treatment sessions last around 15 minutes, but larger areas may require up to an hour to treat. Regardless, with our cutting-edge technology, you'll enjoy a 100% pain-free hair removal experience with no downtime to worry about afterward. Many of our clients look forward to the cooling sensation delivered by the ultrasound gel that we use in conjunction with our lasers; they say our treatment is so relaxing that it feels like they're enjoying a day at the spa!
After Your Laser Hair Removal Appointment
As soon as your treatment session is finished, you can go about your day as planned. Depending on how sensitive your skin is, you might notice some redness or slight irritation around the treatment area within the first few hours after leaving our office. This is normal and should subside quickly.
For the best results and to prevent hair from growing back, we generally recommend a series of several laser hair removal treatments. The good news is that when you book laser hair removal through LivSmooth, all your treatments are included in your service, ensuring the best laser hair removal experience. You'll never pay extra for the additional treatments you need to achieve your desired results.
To take care of your treated skin, we recommend applying a broad-spectrum sunscreen every day in between appointments — a great skincare habit to get into no matter what!
[graybanner title="Did You Know?" text="We tailor our hair removal treatments to your needs and can work with every type of skin and hair to give you the results you've always wanted" link="https://livsmooth.com/about-laser-hair-removal/our-lasers/"]
Schedule a Free Consultation Today
Now that you know what to expect from laser hair removal, if you're thinking about booking a LivSmooth permanent hair removal treatment, we encourage you to schedule a free consultation first with our experienced and friendly team of hair removal experts. This will allow us to discuss your goals, assess the laser treatment area, and ensure you're a viable candidate for laser hair removal.
Our consultations are always 100% complimentary. You can schedule yours by giving us a call at (850) 629-0192 or filling out our online request form. We look forward to meeting with you, answering any questions you may have, and booking your first laser hair removal appointment with our team!