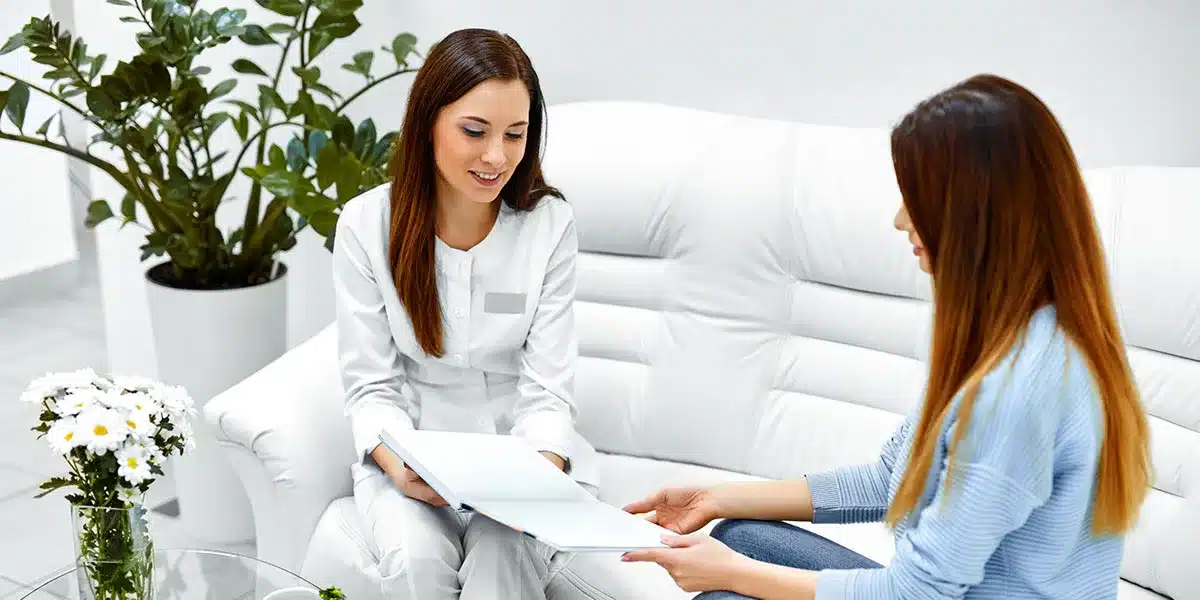 Seven Best Laser Hair Removal Tips
[keytakeaways text="There are some things you can do to get the best results from your laser hair removal treatment like shaving before your appointment and avoiding anything that might interfere with your skin. However, choosing the right laser hair removal specialist is the most important factor."]
Are you considering laser hair removal to get rid of unwanted body hair for good? LivSmooth brings together the best technology for pain-free laser hair removal treatments performed by licensed nurse practitioners. We want you to feel confident with your results, which is why we've compiled this list of practical laser hair removal tips to help you prepare for your appointment.
1. Stay Away From Lotions and Deodorants
You'll get the best results by starting with a "blank canvas." To do so, avoid using any lotions, creams, or deodorants on the treatment area before your session.
[bluebanner title="Smooth skin, guaranteed for life." text="Our services are designed to provide lasting results. Learn the LivSmooth difference and take advantage of our lifetime guarantee on your hair removal" link="https://livsmooth.com/about-laser-hair-removal/"]
2. Avoid Tanning Beds or Spray Tans
You should avoid tanning beds or spray-on tans on the days leading up to your laser hair removal appointment. Sunburned skin cannot be treated, so we recommend using a broad-spectrum sunscreen and covering up in the days, and even weeks, before your treatment.
3. Inform Us of Medications You're Taking
If you're taking any medications, be sure to let our team know during your consultation. Most medicines are sufficient to take before or after laser hair removal treatment; however, some are "photosensitive," which means their effectiveness can be altered by UV light exposure. If you have any specific questions about the medications you're taking, be sure to talk to your prescribing doctor.
4. Don't Forget to Shave Before Your Appointment
It might seem counterintuitive to shave before laser hair removal treatment, but it's vital. Hair that is too long can be difficult to treat as the lasers need to penetrate hair growth down to the follicle. Shaving and not waxing or plucking for at least 24 hours before your appointment allows us to provide the best results.
5. Protect Treated Skin From Sunburn
It is essential to protect your treated skin from sun exposure in the weeks following your appointment. Be sure to apply a broad-spectrum sunscreen to all treated areas daily or cover these spots up whenever possible.
6. Schedule Follow-Up Treatments
Most clients will require a few laser hair removal sessions to get the most out of their treatment. The good news? When you choose LivSmooth, your laser hair removal price includes not just your initial session but all follow-up treatments required. Be sure to stay on top of these follow-up treatments to get the results you desire.
7. Choose the Right Laser Hair Removal Specialist
The specialist you trust with your laser hair removal can significantly impact your experience and results. If you're looking for a completely painless laser hair removal experience that is performed only by licensed nurse practitioners, LivSmooth has you covered.
[graybanner title="Did You Know?" text="We tailor our hair removal treatments to your needs and can work with every type of skin and hair to give you the results you've always wanted" link="https://livsmooth.com/about-laser-hair-removal/our-lasers/"]
With over 30 years of experience in the hair removal industry, we have the know-how and use innovative technology to provide you with the best experience. We hope you're better prepared after reading these laser hair removal tips. Schedule your free consultation with our team to get started!